Local, Trusted, Experienced
About
As a second-generation family-owned business, we're proud to be able to say our local travel agency offers the best in travel planning and consulting to our clients. Our agency specializes in individual and group leisure travel and has been in business for over 60 years. With the buying power of our membership in Travel Savers, we are able to provide our clientele with the best pricing available while avoiding the hassles associated with online discount travel sites. To learn more about our travel agents, click here. So, with Klingerman Travel, you get the best of two worlds - taking advantage of our knowledge, experience, and resources, while dealing with a local business that puts your trip first. Unlike some larger agencies and internet booking sites, we don't have contractual obligations with our suppliers. Our only obligation is you. That's why we've enjoyed helping the local community for over 60 years.

Our professional travel consultants have traveled the world and can provide you with their first-hand advice on the area you're interested in visiting. Klingerman Travel offers worldwide bookings for cruises, tours, all-inclusive resorts, hotels and car rentals, as well as travel insurance. With the exception of airline ticketing fees, our services are free. You always know what to expect when you use our local travel agency. At Klingerman Travel, this is what we do all day, every day of our week. Allow our experienced, local travel consultants to be your guide. Plan your next vacation and contact us today!

Read more about Klingerman Travel online on DayExtra.com.
Our Team
Meet Our Travel Team
Our friendly team of travel experts are ready to help you get the most out of your next vacation.
Meet Our Team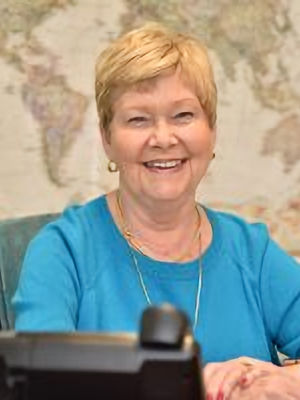 Alice Klingerman Stickney
Travel Consultant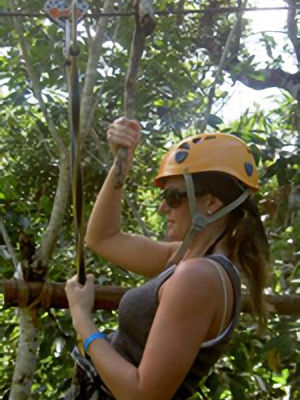 Becky Mitchell
Travel Consultant
Testimonials
Some words from our clients
The following are excerpts from actual client testimonials.
I had such a wonderful experience with Klingerman Travel. Becky was so helpful and made it so easy for us. I highly recommend Becky and this company!
Over many years I have traveled the world with Klingerman Travel. They provide a good service and take the work out of making travel arrangements. They also have given me very valuable information on the what, when and where's of travel. I very highly recommend them as a first class Travel Agency.
We really appreciate all of the help that Klingerman Travel has given us and will be loyal clients forever.
They are the best. Have traveled with Judy & Dan. It was an amazing trip. The crew also made flight & rental car arrangements for me this past month and all went perfect.